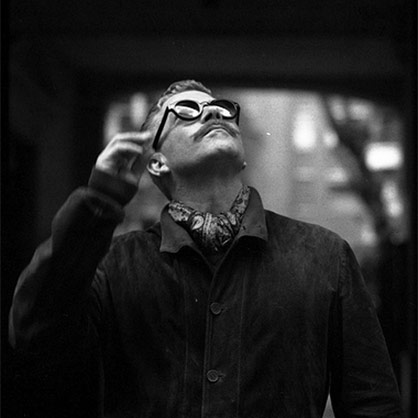 Architect, Designer & Scenographer - Teacher & International Speaker

Graduating from the École d'Architecture Paris - La Villette on 16 November 1987, Mr Olivier Védrine launched his career in Japan in 1990, presenting his first solo show at the Idée Gallery in Tokyo.
This experience had a powerful impact on his subsequent work whether for the Mobilier National, the CIRVA in Marseilles, the VIA or Sèvres-Cité de la Céramique.
He has attracted attention since the 1990s with his work on transparency and color, in particular by using acrylic crystal in his furniture and objects.
He has taken part in many solo or group shows: Néotu Gallery , Fondation Cartier, En Attendant les Barbares, Salon du Meuble de Paris, Maison&Objets…

For the last ten years, he has been teaching architecture and design in various art schools: Royal College of Art - London, École de La Cambre - Brussels, École des Beaux Arts - Reims (ESAD), École Camondo and ESAM - Paris.

In 2001 he teamed up with Olivier Guillemin to create [o,o], a design agency developing new concepts in a visionary style.